"A True Relationship is When Someone, Accepts Your Past,Supports Your Present and Encourages Your Future"
~ Author Unknown
To develop a true relationship, honesty is of the utmost importance.  Since this will be a lifetime investment, each of you should know and accept the others past.  
A heart to heart discussion of each other's past should include topics such as credit history, medical issues, and family history.  The both of you should know where the other comes from and each should accept the past of the other.  You should know your companion before you make a lifetime commitment.
Neither of you should want to change the other, but accept one another for "Who They Are".  You need to be willing to support each other's lifestyle and be willing to give the relationship time, patience and understanding.  Keep in mind the golden rule of relationships, "Appreciate Each Others's Similarities and Respect the Differences".  
Each other's dreams are meaningful and relevant.  These dreams need to be encouraged, researched and explored.  Help one another to become their best by showing support and encouraging them to follow their dreams.
Always remember the saying, "Love Does Not Consist of Gazing at Each Other, But in Looking Together in the Same Direction".  Know each other's past and accept it. Be willing to forgive and compromise.  Support one another and help each other to grow.  Encourage your companion to follow their dreams into the future.
As the relationship grows, share the responsibilities and learn to trust one another.  It is this bond of trust that a lasting relationship is built upon.  
There is a really a simple process of learning how to manage yourself and the developing emotions of a relationship.  I want to introduce you to a fabulous aide created by my friend Dr. Joe Vitale, star of the hit movie "The Secret".   The process is called "The Secret Mirror".
The Secret Mirror is a series of video interviews of one on one consultations between Dr. Joe and his students.  You can see how he uses the mirror technique to unlock each individuals subconscious mind for answers.
Our subconscious is full of information.  We need to learn how to access it.   Keep in mind the saying, "Know that the Answer Lies Within".  The ability to manage the emotions of a relationship is already inside of you.  Click this Link To Access It.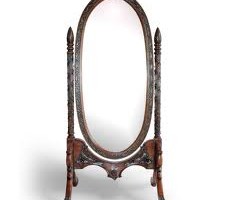 Give It A Thought!!!
What are Your Thoughts?  Please Comment Below
Thanks for Visiting Give It A Thought
Be sure to join me on:
Twitter:DavidDWilson
Facebook:David Duane Wilson
Facebook Fan Page:Give It A Thought