Frustration vs. Persistence And Hard Work – Give It A Thought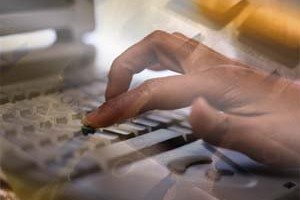 "Life's Problems Wouldn't Be Called Hurdles If You Couldn't Get Over Them"
Getting Frustrated?
Today's task was to transfer my email list from one provider to another. It sounded simple enough, all I needed to do was to keep in mind that, "By Determining the Intensity of My Focus, I Determine My Results".   I mean the instructions were clear and it was easy to get the list from my current provider. I clicked on the drop down and selected export list. Another box appeared, it stated that the list file would be mailed to my email address, all I had to do was click confirm.
The First Issue:
I clicked confirm and went to my mailbox, and sure enough, there was my list of email contacts. Only one little problem, it was sent in Microsoft Excel. I use Open Office, which means it's not going to open properly. I opened the file with Open Office and sure enough, there was my data and a lot of trash.  I realized that this would be difficult.  I remembered the saying; "Struggles Develop Strength. When You Struggle & Decide Not to Give Up, that is Strength".  I decided to work this issue through!
A Quick Call to Technical Support:
I knew that this was going to be a problem, so I made a call to technical support. I got connected right away and the help was spot on. We decided that I would have to delete all the junk data and just use what I needed, Email and Full Name. Support even had a sample list  that I could look at and use as a pattern for my data. All I needed to do was download and open it. So, I opened it with Open Office.
The Sample File:
The file was clean of extra characters. It had specific column titles but strangely they were all under column "A". Email and Full Name in column "A". It did not take me too long.  I deleted all unnecessary characters and changed the titles to the appropriate heading. I then downloaded this file to the "add members" wizard in the new data base and received an"Error" message.
I Made A Second Quick Call To Technical Support!
I was quickly connected to support and I told them this story. Immediately the tech guy said, "you have to separate the Email address in one column, the Name into another column, convert the file to CSV and then our system will take it. "I understand, what you're saying makes sense, but your sample file has all the data in column "A" I exclaimed. The tech guy says "let me look at it" and then it dawns on me, "I opened this file with Open Office. I mentioned this to tech support and he said that Open office would open the file differently that Microsoft Excel. We decided that I should use two columns with proper headings and then save as in a CSV format.
I Need A Break!
The first episode of frustration had set in. I realized that I needed to calm down and relax. I did a few minutes of Breathing Exercises and then a session of Progressive Muscle Relaxation. I felt refreshed.  My mind was clear and I was ready to start.  I had to remember the saying, "It's So Hard When I Have To, Yet So Easy When I Want To, Think of It as an Opportunity" and kept reminding myself that this was really an opportunity to learn.
The Completed File Saved?
I understood what was needed. I set up column A with Email address and then column B with Names. It was not hard to do but time consuming. Periodically, I would save as the file as CVS to make sure I did not have a power surge and loose all my work. After about 4 hours, I did a final save and closed the program. I went to lunch and when I returned, opened the add members wizard and then opened my file to download it. To my big surprise and disappointment, only about 10% of the file had been saved. Four hours work down the drain, I could not retrieve the file.
Oh! My feelings were hurt, another relaxation session was in order. I finally gathered myself and thought out what I should do.  I knew that with persistence and hard work, that I would prevail.  I had to keep in mind that, "Focusing Creates the Thinking that Produces the Supportive Behavior To Generate Desired Results"
Success: is Achieving a Goal, Learning from the Obstacles & Going Beyond What we Think we Can Do!!!

I decided that I would redo the file but his time,  save the file periodically, close it, and then reopen it to make sure that all the data was saved. Once completed, I would email the file to myself and another computer. After that I would then convert the file as one unit into CSV format and download it into the add members wizard.
I had my plan.  It took me about another three and a half hours but finally I was done. The list is now in the new auto responder service. I spent close to eight hours fixing a list that was installed in 3 seconds once it was in the correct format. My persistence finally won out, "I Must do It" always solves more problems than "Something must be done",but in this situation at what price?
To help in making decisions, gaining confidence, determination and willpower, I use the techniques found in the Zero Limits. This system was developed by Dr. Joe Vitale and Dr. Hew Len. Take a look at it and see if will work for you.
I would like to hear from you, Please leave your comments below.
Note: As always, before you perform any physical or mental exercise, check with your doctor to make sure that it is right for you.
Thanks for Visiting Give It A Thought
Be sure to join me on:
Twitter: DavidDWilson
Facebook: David Duane Wilson
Facebook Fan Page: Give It A Thought