Your Mindset and The Keys To Business Success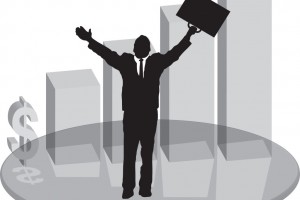 "Success is the Progressive Realization of a Worthy Ideal"  Earl Nightingale
Where Does Success Begin?
Success begins with you and your mindset. The words in your thoughts create the belief system which governs your actions. Thoughts also affect your attitude, by being positive, you are prepared to face the challenges that lay before you. This builds your confidence and willpower with which you solve any issues.  So true is the statement, "All the So-Called "Secrets of Success" Will Not Work Unless You Do".
Seek Out Successful Coaches and Friends:
One of the best ways to become successful is to associate with successful people. Find like minded people in your business who have already succeed. Use them as coaches and mentors. Become friends with them and ask their guidance. They are a wealth of knowledge and there is no need to reinvent the wheel.
They know what works and what doesn't work. Their input can save you time and money and both are key to your success. Surround yourself with Believers and Thinkers, but most importantly, surround yourself with those who see the great potential in you.
Keep in mind that you may have to go through failures to reach success.  Look at Failure as an opportunity to begin again, only next time more wisely!!!
Do Your Research:
This is so important,"Follow Your Passion, and Success Will Follow You".  You really have to want it!  Then do the research to be sure there is an adequate need to fill, service to provide or problem to solve. Next, find a solution to the problem, need or service. Once you have the solution, then sell it to your prospective customer at a profitable price.
I know that this sounds so simplistic, but you better get it right. That is why coaches and mentors are so important. Use them, as well as the services of the Small Business Administration and local Chamber of Commerce. Do your due diligence, know what it is going to take before you invest. Be open minded and willing to learn.
Be Willing To Sacrifice:
You will have to give up time and money. It takes time to become successful. Success is not handed to you, it is earned. There will be many long days and hours dedicated to achieving your goal.  "The Bad News – Time Flies, The Good News – You're the Pilot"
Success in business takes money, a financial investment. You will have to use your own money or borrow. This is why your research is so important. You need to know that your efforts will be able to repay the investment and then pay you a profit.  Always remember that, "Opportunities Don't Come with their Values Stamped on Them" and that "An Idea can be Life Altering. All you Need for an Opportunity is just another Good Idea".
Be Willing To Ask For Help and Delegate:
Successful persons did not become successful by themselves, they had help. They knew where to find advice and they went and asked for it.  To be successful in business you have to be able to grow and learn.  Remember this statement, "To Improve You Have to Change; To Change You Must be Open to New Ideas".  The tasks, responsibilities and legal requirements of a business are too much for one person to handle.
Be willing to delegate tasks to others. You will need legal advice, accounting services and day to day operational requirements. You have to delegate and entrust some aspects of your business to others. There is simply too much for one person to do.
Be Willing to Network:
Another key factor in a successful business is networking, the meeting of prospective suppliers and customers. Professional trade shows and your local Chamber of Commerce meet ups are an excellent source for networking. These shows are a wealth of knowledge, new ideas and old reliable know hows.
Keep this in mind, "Don't Allow The Noise of Others Opinions to Drown Out Your Own Inner Voice".  Go to these events with an open mind and a willingness to share. The seeds that you plant at these forums may come to fruition in the future.
Be Willing To Learn:
You do not know it all. The best way to show an individual that you are willing and wanting to learn is by asking questions. Show an interest in them and what they know. Engage them by admitting your shortcomings and asking for their advice.   Remember that,"In Order for there to be Complete Communication, You must Listen."
Once you have finished speaking with them, remember to ask them what you can do for them. By asking this, you open the door for more engagement and thus more opportunities to learn.  Remember the saying, "A Mind is Like a Parachute, It Works Best When Open, Be Open Minded".
Be Willing to Give:
Giving is so often overlooked but is so essential to success.  Keep in mind that you should always "Make Going the Extra Mile a Habit, It Makes You Successful & Lifts You Above the Crowd".  You should also give back to the community through your Chamber of Commerce, events and sponsorship's.
Give to your customers by providing extra value beyond their expectations. When you provide exceptional service, they will come back.  Always keep in mind that, "The Most Important Trip You Will Take, is Meeting People Halfway", be willing to give and compromise.
Your Mindset In Business Success:
A positive mindset creates a productive attitude. In all the points that I discussed above.  If you go into a business venture with a negative defeatist attitude, you can expect to fail and lose your investment.  Do not make excuses, make every effort to do your due diligence.  Remember that, "Excuses are the Nails Used to Build a House of Failure".
Keep and maintain a positive and productive attitude.  Remain determined with a non faltering willpower and know that you will succeed.  "If You Want to Make Your Dreams Come True, the First Thing You Have to Do is Wake Up & Work at Them".
Create the future you want by learning how to release yourself from the past and identifying present day limiting beliefs.  One of the most powerful tools available to you is the Secret Mirror.  This system was created by Dr. Joe Vitale, star of the hit movie "The Secret".
It's a simple process of learning how to manage yourself and thus the ability to take immediate opportunistic action.
The Secret Mirror is a series of video interviews of one on one consultations between Dr. Joe and his students.  You can see how he uses the mirror technique to unlock each individuals subconscious mind for answers.
Our subconscious is full of information.  We need to learn how to access it.   Keep in mind the saying, "Know that the Answer Lies Within".  It is inside of you.  Click this Link To Access It.
What are your ideas about for a successful business?  Comment Below!
Thanks for Visiting Give It A Thought
Be sure to join me on:
Twitter:DavidDWilson
Facebook: David Duane Wilson
Facebook Fan Page: Give It A Thought