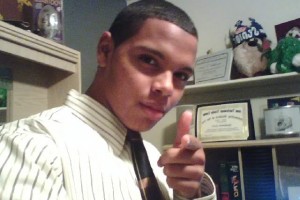 Know Who You Are:
Who you are is the product of your thoughts and life experiences. It is the words of your thoughts that create your belief system. Harsh words equals negative thoughts. These hard harsh thoughts create a negative belief system which generates an undesirable reality.
If you use positive words in your thoughts, your beliefs will create a reality of happiness and joy in your life.  You will gradually begin to change.  Think Positive, because your Thoughts Steer your Life: Positive Thoughts = Going in the Right Direction!!!
The Question Is  "How Do You Find Out Who You Are"?
Are you a negative or positive person? Is the glass half empty or half full? Your journey of change needs a starting point. To find that starting point, you must ask yourself "Who am I?". In order to answer that, you will need to do a Self Introspection Examination.
Once you have completed the self examination "Questions", and have an understanding of who you are, the process of change can begin.  Keep in mind that, "You can Clutch the Past so Tightly that your Arms are too Full to Embrace the Present", be open to change and learn to Love who you are!!!
Where Do You Start?
Change starts with the choice of words in your thoughts. We all have negative thoughts. What we need to do, is recognize a negative thought and then rethink it using positive words.  This is called "Positive Reinterpretation of Negative Thoughts".
By doing this, the thought becomes positive and your attitude, mood and actions turn for the better.  Remember this, "Don't Go Through Life, Grow Through Life".  By practicing positive reinterpretation of negative thoughts, you make gradual changes to your belief system.
An Example:
Your boss comes up to your desk and says, "Hey, I need you to work this Saturday." You might think, "It's not my turn to work Saturday, that's not fair it's Bill's turn." You recognize that this is a negative thought. It comes from the negative emotions of hurt and jealousy.
Rethink it like this, "Even though it is not my Saturday to work, let me talk with the boss and find out his reasons for working me." This is a much better way of thinking. It puts a positive spin on the situation. It offers engagement with your manager to help you understand his reasoning. By taking Bill out of the thought, it prevents the emotion of jealousy towards a coworker.
Remember that "By Making Small Changes in Your Routine Thinking, a New Person Will Emerge Inside of You".  When you are unable to change a situation, change the way you think about it.
It's So Simple: "The Person you are Destined to Become is the Person you Decide to Be"
Using positive words in your thoughts and eliminating negative words and phrases will bring about change in you. By making this simple change, you gradually begin to change your belief system. Remember, it's your beliefs that influence your decisions, actions and reactions.  Always remember, "Your Future isn't a Gift, It's Your Achievement. Making a Future is the Challenge of Today".
If It's So Simple, Why Is Changing So Hard?
It is difficult to change. The reason being, " your thoughts and beliefs form your self identity" and in order to change, "you have to give up what you deeply feel is right". It is very difficult to realize and admit your shortcomings.
Remember that your past does not control your future.  You can change for the better and your future will be brighter.  Keep in mind that in order to change, you must "Let Go of Who You Are, then You Become Who You Might Be".
Choose to Make the Rest of  Your Life the Best of Your Life!!!
Keep in mind that "you are your own security" and that "you are responsible for your life." It starts with you and it ends with you.  Another way to look at situations, is to observe them from all points of view. Be positive and make the best of your circumstances. There are aids that can help you.
I want to introduce you to a fabulous system by my friend Dr. Joe Vitale.  The Secret Mirror is a series of video interviews of one on one consultations between Dr. Joe and his students.
You can see how he uses the mirror technique to unlock each individuals  subconscious mind for answers.  Our subconscious is full of information.  We need to learn how to access it.   Keep in mind the saying, "Know that the Answer Lies Within".  It is inside of you.  Click This Link To Access It!!!
Give It A Thought!!!
What are Your Thoughts?  Please Comment Below
Thanks for Visiting Give It A Thought
Be sure to join me on:
Twitter:DavidDWilson
Facebook:David Duane Wilson
Facebook Fan Page:Give It A Thought