Self Introspection, Chose the Right Setting: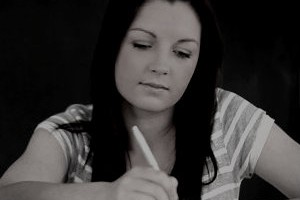 Find a Quiet Location:
It is best to find a place where there is no sound.  The only sounds that you should hear are one's that you desire to hear.  The quieter your area is, the better for thinking, concentrating and reflecting on Self Introspection Questions before you.  Some people are more creative and relaxed by listening to CD Audios designed to put your mind in a calm creative state.  Experiment and find what works best for you, total quiet or therapeutic audios.  Keep in mind this statement, "You Have the Answer Inside, Just get Quiet Enough to Hear It; Listen to Your Inner Voice".
Find a Safe Location:
During your Self Introspection session, it is of the utmost importance that you feel totally secure.  Feeling safe allows you to relax and reach that point in your mind where you can be honest with yourself while contemplating these soul searching questions.  To feel at ease during these sessions is key to producing honest answers.
No Interruptions Please!
Your setting needs to prevent you from being interrupted.  The simple way is to close the door and put a "Quiet Time", "Napping", "Do Not Disturb" or "Working" sign on the door.  Inform family that this is your busy time and can not be interrupted unless it's a real emergency.  It may be best for you to choose to do these session at a time when others are not around.  Good times are early in the mornings before they wake, during their busy time (school or work) or late in the evenings after all have gone to bed.  Find something that will work for you.  You will find that family can be very supportive if you will explain what you need from them and ask for their support.
Make It a Comfortable Location:
These sessions and their location are yours, you own them.  What you can do to make it comfortable, is limited by only your imagination.  Be physically relaxed, use your favorite chair, couch or seating area.    In your location, place your favorite pictures, paintings and posters on the wall.  Create a Vision Board of your journey to happiness and fulfillment and place it where you can see it.  You can do the same thing by hanging up positive affirmations or even a copy of your written goals.
Another suggestion would be to use aroma therapy.  There is something about pleasing scents in the air.  Consider lighting candles, burning incense or using potpourri to fill the room with fragrances that inspire.
The lighting of the room can also influence your mind and mood.   Some like it bright so they can see the visual cues of their wall decorations while others prefer to work by candle light, recording their session on audio and breathing in the appealing scents from their candles.
What Does This Add Up To?
Your setting adds up to a quiet, safe and comfortable location that creates an atmosphere of positive ambiance.  It is this ambiance that allows your positive energy to flow giving you honest answers.  It is honest answers that are key to knowing yourself and enabling you to pick out areas that need to be worked on and finding the appropriate path for you to follow to Self Improvement.
Your Mental Setting?
Thus far, I have only discussed your physical setting.  Now let us consider the appropriate location for your mind.  The mind needs to be relaxed and calm.  It needs to be in a peaceful state so it can receive inspired thought and you can give truthful, complete and uncomplicated answers to some very in depth  thought provoking questions.  To place the mind at ease, there are some techniques that you can do beforehand.  Try Breathing Exercises or Meditation to become calm.  To compose and place yourself in the proper frame of mind is to use the secret method taught in Dr. Joe Vitale's "The Awakening Course". This system is simple, all you need to do is implement it.
What are your thoughts on self examination?  Comment Below!
Note: As always, before you perform any physical or mental exercise, check with your doctor to make sure that it is right for you.
Thanks for Visiting Give It A Thought
Be sure to join me on:
Twitter: DavidDWilson
Facebook: David Duane Wilson
Facebook Fan Page: Give It A Thought