Know Yourself Through Self Introspection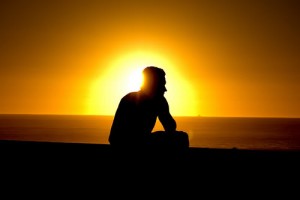 "If you can't find inner peace where you are, then where else can you find it?"
Know Yourself:  "Learn Who You Are,and Learn to Resign With Good Grace Who You Are Not"

You have big dreams and see yourself succeeding but in reality you have not achieved those dreams.  Keep in mind the saying; "Think BIG Thoughts but Always Relish the Smallest of Pleasures; Enjoy Life".  Enjoy what you have but always be looking to improve yourself.  The question is; How in the world are you going to improve, if you don't know yourself?  To find out, you need to do a Self Introspection Session.
What is Self Introspection?
Self Introspection is a self examination.  It is accomplished by asking and answering a list of questions.  These questions are usually thought provoking and may be difficult for you to answer. "The Days Gone Bye are Dots Connecting Your Past to the Present; The Future is Up to You"; this statement sums up the "Why" of doing Self Introspection.
Where can I find Self Introspection Questions?
Questions of self introspection can be found in numerous places on the Internet.  I have provided for you a sample list of questions.  When you are ready to begin a self examination, you can find the questions by going to Self Introspection Questions.
Where Should This Be Done?
In order to get the greatest benefit from your session, you should have a quiet location where you know you will not be interrupted.  Usually early in the morning, late in the evening or while everyone is off to work or school is a great time.  Your location and the setting should be a safe, secure and enjoyable one, where you feel totally at ease.  Seek a place where you can, "Quiet your Mind, and Listen to your Soul Speak."
What about the setting?
Keep in mind, this is your time.  You will want to make the "Setting" a comfortable one.  The use of Breathing Exercises, lighting, music and even pleasant aromas can be helpful.  Consider covering the walls with pictures, a Vision Board, Affirmations and your written goals.  This is your time and place, own it and make right for you.
Should I Keep A Journal?
I feel that keeping track of your answers over time can be very beneficial.  By keeping a record, you can see and keep track of your improvement.  Keeping a record is a good idea but it is not necessary.  If you are concerned about having a written or audio record of such private information around the house, then you do not have to journal.
Audio Record?
If you do want to keep a record, but do not like the idea of having a written journal around, there is another option.  Do an Audio recording of the question and answer session.  Then store it on Amazon S3 and password protect it.  Only you will have access and a hard copy document is not laying around for someone to find.  Another reason to record is so you can listen to the tone of your voice.  A lot of information can be gathered from the way your voice sounds.  Go back  to previous sessions and listen.  Compare the difference in the tone of those sessions to the tone your current remarks.   You can gauge your emotion, attitude and progress simply by the way you sound.
Frequency Of Sessions?
How often should you do a self introspection examination?  As often as you feel is necessary.  Some people do them monthly and others less frequently.  It really depends on what is right for you.  Keep in mind that real and permanent change in yourself takes time.  Give those changes the time to manifest.
When Writing the Story of Your Life, Don't Let Anyone Else Hold the Pen

When you answer the questions, answer them honestly.  If a question is something that you do not wish to answer, then don't.  This is your session, make it work for you.  As you continue these sessions and grow over time, you will reach a point where you will answer all the questions.  Remember that this is a life long process, it takes time to grow.  The statement, "Each Moment is a Place You've Never Been, Live In Each Moment" is very powerful.  Self Introspection helps you to make the most of each moment life has to offer.
On a personal note, I will never understand how a person can gamble so much with the short sighted reasoning in this statement; "So Strange to Use "You Only Live Once" as an Excuse to Potentially Throw It All Away".  Know yourself and potential before you take a chance, be prepared
A key factor in the self introspection process is to start each session in a relaxed and receptive state of mind.  An excellent way to relax and clear your mind is to use the system found in Dr. Joe Vitale's and Dr Hew Len's "Zero Limits".  The information and techniques described inside are exactly what is needed.  Go there now and see if it is right for you.
Note: As always, before you perform any physical or mental exercise, check with your doctor to make sure that it is right for you.
Thanks for Visiting Give It A Thought
Be sure to join me on:
Twitter: DavidDWilson
Facebook: David Duane Wilson
Facebook Fan Page: Give It A Thought